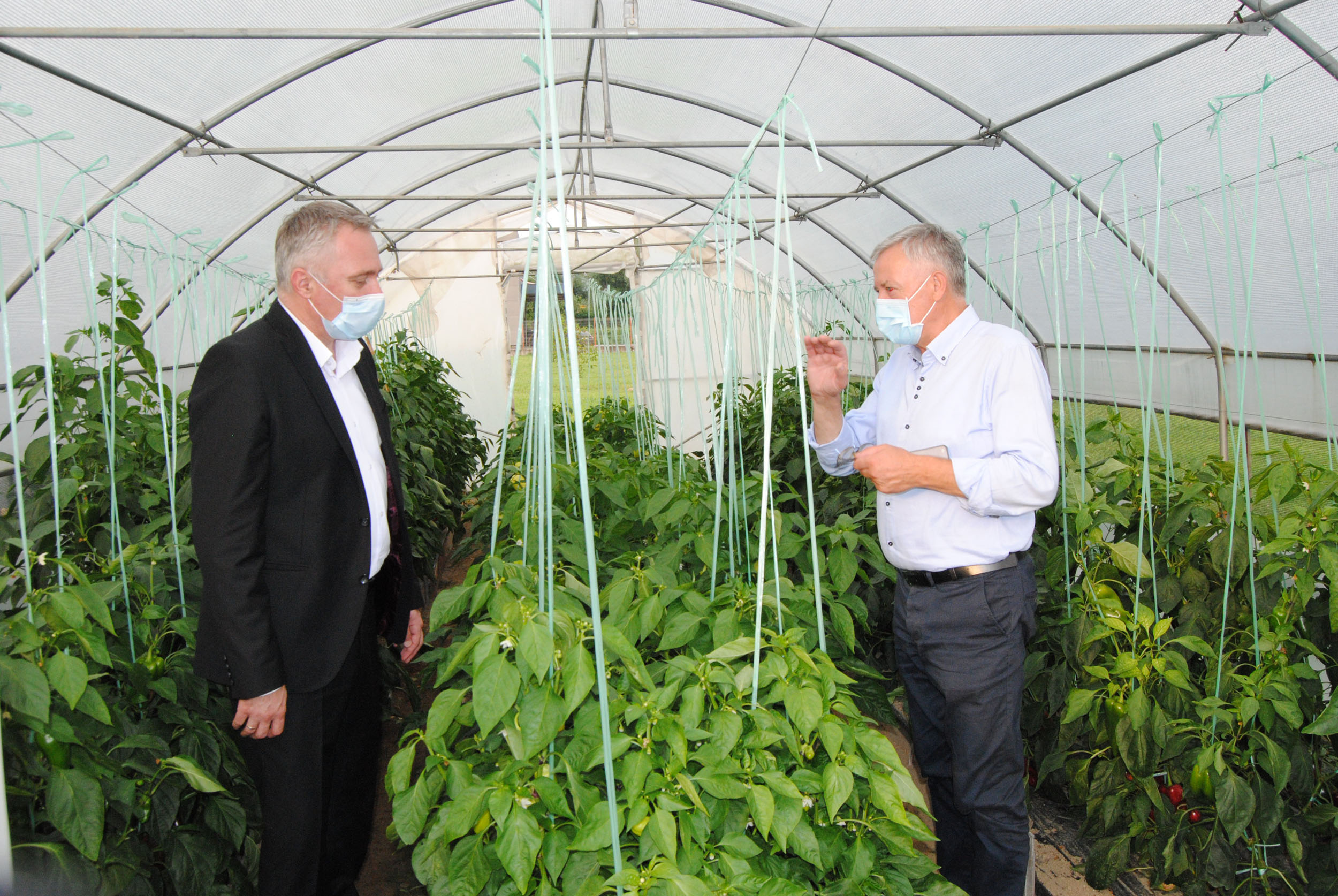 Minister Pašalić visited the Smrčak company on the occasion of a new project for the construction of a dryer
The Minister of Forestry, Agriculture and Water Management of the Republic of Srpska, Boris Pašalić, together with the Mayor of the City of Zvornik, Zoran Stevanović, visited the company Smrčak doo today. The most important reason for the visit is to emphasize the support for the new project that the company Smrčak is realizing in connection with the construction of a dryer for drying medicinal herbs, fruits and vegetables with a capacity of up to 30 tons of fruit in 24 hours. The Minister said that support should be given to such capacities, because it is a great example of how the collection of forest products and fruits in nature, their processing and further placement can be organized.

- This company exports its products to dozens of countries, has a large number of subcontractors and thousands of families live from Smrčak, which shows that this is a team that should be supported and developed - said Pašalić.

The owner of Smrčak doo Miladin Mijatović pointed out that Pašalić is the first line minister who visit this company during this difficult time, given the situation brought by kovid 19. He also added that without the support of the line ministry and the Government of Republika Srpska, as well as local communities, it is very difficult to make a production step forward.

Mayor Stevanović pointed out that at this time, the most important thing is to preserve existing jobs, but also that there are companies that invest in expanding capacity and investing in the future, such as Smrčak.

In addition to this, Stevanović promised that the city administration, together with the public company Zvornik-stan, will ensure the supply of gas, which will be the main fuel for the fruit, vegetable and funnel drying facility that Smrčak doo is building.